HIMACS products – Because great ideas need the best material.
HIMACS is composed of minerals, acrylic and natural pigments that come together to provide a durable, smooth, non-porous and visually seamless surface which meets the highest standards for quality, aesthetics, fabrication, functionality and hygiene – offering manifold advantages over conventional materials.
HIMACS is durable, it can be shaped by a thermoforming process, and thanks to its huge colour spectrum and translucent properties can help to achieve outstanding and colourful designs.
HIMACS uses a simple heating process to give three-dimensional thermoforming capabilities, allows visually seamless designs, offers a virtually limitless range of colours and – for some shades - exhibits a special translucency when exposed to light.
Although HIMACS is almost as robust as stone, it can be worked in a similar way as wood: it can be sawn, routed, drilled or sanded.
HIMACS is available in sheets of different dimensions and thicknesses. The collection is completed with our range of kitchen sinks, basins, baths and shower trays.
Features and Benefits
Outstanding features abound. A compelling material.
Explore the features and benefits of HIMACS design, quality, fabrication and sustainability.
Wide range of shapes
Every option is available to designers to create neat washrooms, kitchens, hospitals and much more with our wide range of HIMACS sinks and bowls. Perfectly coordinated and ideal for mixing and matching, the bowls and sinks guarantee a modern look that is easy ad simple to look after.
Dramatic translucency
Certain colours and thicknesses of HIMACS exhibit a special translucency when exposed to light. Various textures and patterns can be built into the material to intensify the HIMACS translucency effect.
3-Dimensional design
HIMACS boasts a simple heating process and three-dimensional thermoplastic forming capabilities. This allows for greater forming flexibility compared with other conventional materials so that spectacular ideas can quickly take on a concrete shape.
Unlimited spectrum of colours
HIMACS offers a virtually limitless range of colours in all conceivable shades. More are being added every year no matter what colour you choose, HIMACS remains 100% homogeneous.
Strong
Stronger surface with durability similar to that of natural stone - HIMACS stands up to everyday scratches. Should you accidentally inflict a deeper scratch or surface impression, a trained professional can easily resurface your HIMACS thanks to its sealant-free consistency.
Fire resistant
Backed up with numerous certificates that attest of its fire resistance, HIMACS is ideal for places where security is the number 1 criteria of choice.
Hygienic
Thanks to its impermeability to dirt, bacteria, viruses and countless chemicals, HIMACS is the ideal material for the hospital, medical practice or laboratory. And for all other areas where hygiene really counts.
Water resistant
Thanks to its non-porous surface HIMACS is suitable for humid areas where moisture can form such as wet rooms and bathrooms.
Most advanced fabrication technology
The material is heated in a progressive tempering process (Thermal Cure). which sets HIMACS apart from other mineral materials and produces a new and stronger compound in which any structural defects are perfectly evened out. This improved structure automatically affects the quality of the material.
Simple processing
Although HIMACS is almost as robust as stone, it can be worked in the same way as wood. Using conventional carpenter's tools, this solid surface material can be sawn, routed or drilled.
Seamless perfection
HIMACS allows for visually seamless manipulation. Smooth integration enables large areas without joints or edges as well as flush mounting of sinks or bowls.
Renewable
With easy-to-care and repairable properties, no matter if it's a scratch, stain or crack, HIMACS can be restored to its original state by a certified professional.
Sustainable
HIMACS supports greener earth by using sustainable material, eco-friendly manufacturing process and recycling at the end of its life-cycle. LX Hausys fully stands behind HIMACS quality, which is we offer a 15 year transferable warranty with customer's best interest in mind.
Questions? Please feel free to contact us for further information.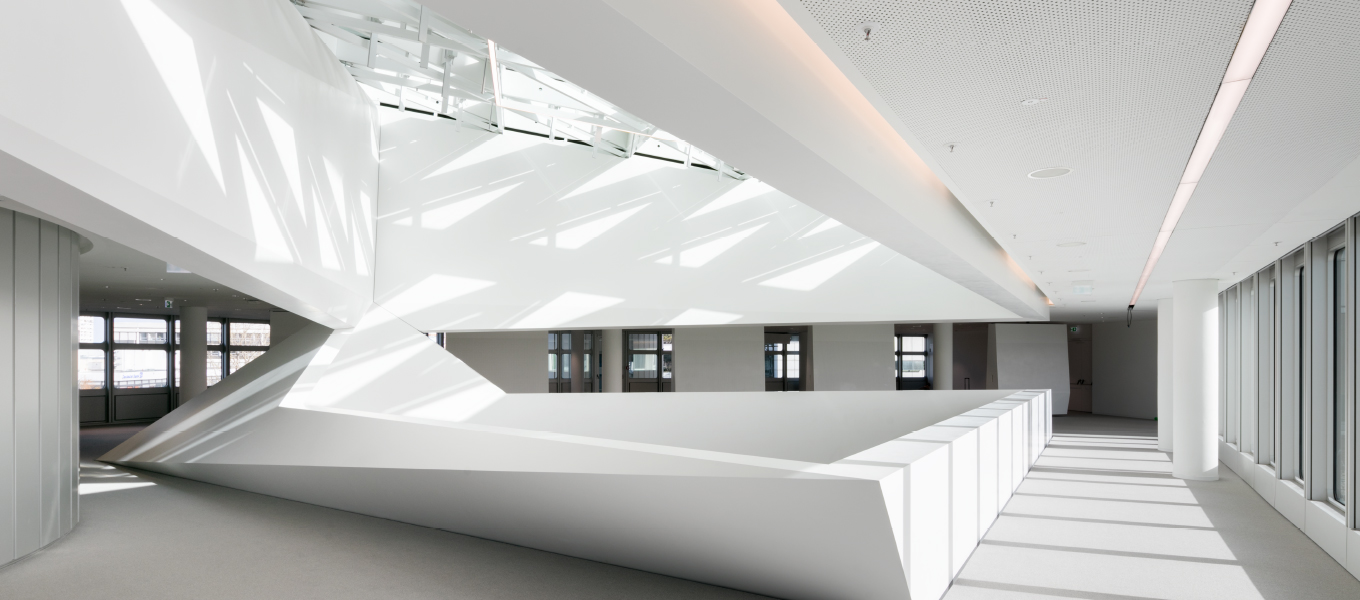 FABRICATION
Creating quality with HIMACS
We are convinced that you will see that quality is key in our DNA. Here we show you how this way of thinking influences the way you fabricate the material in your workshop. In these four short videos you can see some of the essential aspects of working with the material of endless possibilities. Because Quality wins!
Warranty
The exclusive 15-year warranty with a Quality Club fabricator ensures that your satisfaction is guaranteed.
Use & Care
Solid Surface at its best: With the right care HIMACS will still look astonishingly new after years.
Certificates
Numerous certificates award HIMACS top marks.
Ecology
The best quality because our environment is worth it.