HIMACS is not just another material
One idea lay behind the development of HIMACS: what would it be like to make a material similar to stone available to carpenters? A material that can easily be worked using existing traditional woodworking tools. A material that enables craftsmen to translate the most exciting visions of designers and architects into reality.
Starting to work with HIMACS is easy.
As a woodworking expert, you only need to open your workshop to find everything you need: talented craftsmen and tools for working with hardwood. That's all you need to saw, drill and sand this material. And if you have a pre-heating oven or a heating press, then you'll also find it much easier to heat up the material for thermoforming. That's all there is to it: the carpentry workshop that once specialised in timber materials, is transformed in an instant into a company that can also offer modern stone products as well.
HIMACS brings so many great features.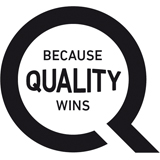 Quality is in our DNA.
HIMACS benefits from the high-tech infrastructure and development-experience of LX Hausys who regularly bring stunning innovations to life. LX Hausys guarantees superior quality for all raw materials; the acrylic contained is produced by our own factories, certifying excellence from the source.
Quality is the highest precision.
The HIMACS quality process guarantees best in class size tolerances.
Quality is more resistant.
Excellent heat-resistance thanks to Thermalcure-technology.
Quality is maximum efficiency.
Easy to sand thanks to Thermalcure-technology.
Quality is emmision-free.
In line with EN/ISO 16000 HIMACS does not produce any emissions during fabrication, manufacturing and use.
Quality is providing the best manuals in the market.
The HIMACS fabrication manual is the best-in-class technical documentation.
Quality is your membership to the Quality Club.
The HIMACS Quality-Club offers the best opportunity to supply quality workmanship.
 

The members of the HIMACS Quality Club are our closest partners when it comes to working with the material and experiencing its tangible benefits.
Certify your fabrication expertise by taking part in our Training Programme and become a HIMACS Quality Club Member.