Certificates
Numerous certificates award HIMACS top marks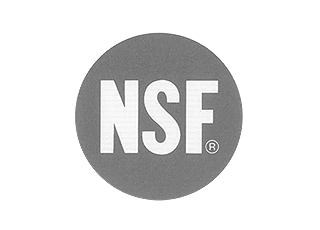 NSF standards are generally accepted norms for a variety of public health related industries and fields. These include drinking water treatment and contact with materials, food equipment manufacturing etc. NSF recognises that HIMACS complies with NSF norms.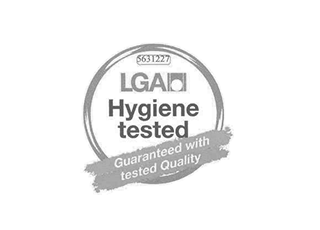 Necessary in hospitals and environments where hygiene is critical, LGA assesses the ease of cleaning, resistance to bacteria and fungi and rates the design from a hygiene point of view. Thanks to its non-porosity, HIMACS has been approved for the LGA seal "hygiene tested".
Ecology
Shaping the future. In harmony with the environment.
Countless internationally recognized certificates attest to the fact that HIMACS has a strong focus on ecological aspects. Without exception, all HIMACS products are manufactured in accordance with the ISO 14001 environmental standard.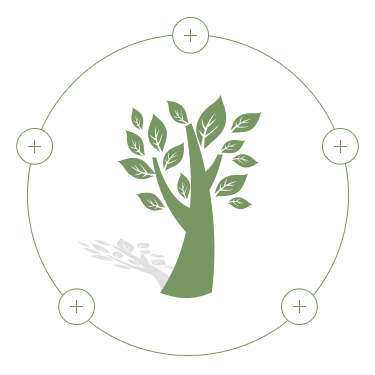 Commitment
LX Hausys conducts and publishes regular environmental audits along with energy consumption analyses. Thanks to the use of non-polluting fuels, greenhouse gas emissions have been cut by 15,000 tons per year since 2008.
Material Safety
Extensive studies – within LX Hausys' own laboratories as well as tests carried out by other renowned independent institutions – have shown that the HIMACS material itself, as well as the cured adhesive, are completely free from formaldehyde and emissions. HIMACS has been awarded the Greenguard Gold Indoor Air Quality Certificate.
Manufacturing
The production of this solid surface material is marked by an excellent energy balance. In recent years, the company was very successful in achieving ambitious goals in terms of waste reduction and water conservation. In addition, HIMACS plants in Cheongju (Korea) and Atlanta (USA) meet all environmental standards.
Processing
The material allows for virtually waste-free processing. In addition, HIMACS installations are extremely strong and durable. They can easily be renewed to their original appearance, meaning they don't have to be replaced, thus giving a positive long-term environmental footprint.
Transport
Within Europe, HIMACS observes the Euro-5 standards for reduced particulate emissions.The partner-network of LX Hausys Europe consists of carefully selected partners with the highest environmental standards: for example, the State-of-the-Art logistics centre in the Netherlands is one of the first buildings to have been constructed in accordance with the WELL Building Standards and awarded the BREEAM Certificate.
This means that it meets the highest requirements for environmentally friendly and healthy construction.