Certificates
Numerous certificates award HI-MACS® top marks
Warrington Fire - class O
HI-MACS® successfully passed the European test EN 13501 – Class B-s1, d0, equivalent to the class 0 from Warrington Fire certification. This result is available for every HI-MACS®' colours except Eden, Volcanics, Lucent, Marmo and Galaxy (test under process).
LNE tests the reactivity to fire of a material. Class M1 certifies that HI-MACS® FR benefits from advanced resistance to fire. This certificate is notably recommended in France.
Class B1 certifies that HI-MACS® has a low flammability. B1 class is the European fire resistance requirement. This test applies to the following ranges: Solids, Lucent, Sand & Pearl, Granite, Quartz, with a thickness of 12mm.
Ecology
Shaping the future. In harmony with the environment.
Countless internationally recognized certificates attest to the fact that HI-MACS® has a strong focus on ecological aspects. Without exception, all HI-MACS® products are manufactured in accordance with the ISO 14001 environmental standard.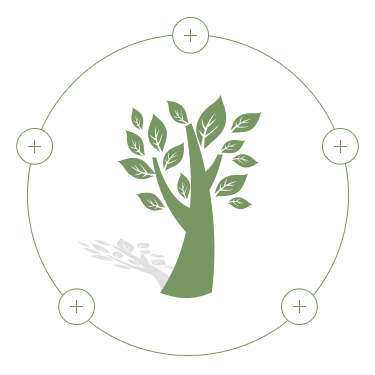 Commitment
LG Hausys conducts and publishes regular environmental audits along with energy consumption analyses. Thanks to the use of non-polluting fuels, greenhouse gas emissions have been cut by 15,000 tons per year since 2008.
Composition
Aluminium tri-hydroxide, the main component of HI-MACS®, is a bi-product of aluminium production.
Manufacturing
The production of this material is marked by an excellent energy balance. In addition, HI-MACS® plants in Cheongju (Korea) and Atlanta (USA) meet all environmental standards.
Processing
The material allows for virtually waste-free processing.
Transport
The material is transported from the USA to Europe exclusively by ship. Within Europe, HI-MACS® observes the Euro-5 standards for reduced particulate emissions. The partner-network of LG Hausys Europe is selected thoroughly: the transport partner for Europe guarantees recycling of waste water, uses solar energy in the warehouse and trucks that run on gas. Therefore the LG Hausys-partner was awarded with the Green Truck Award 2013.